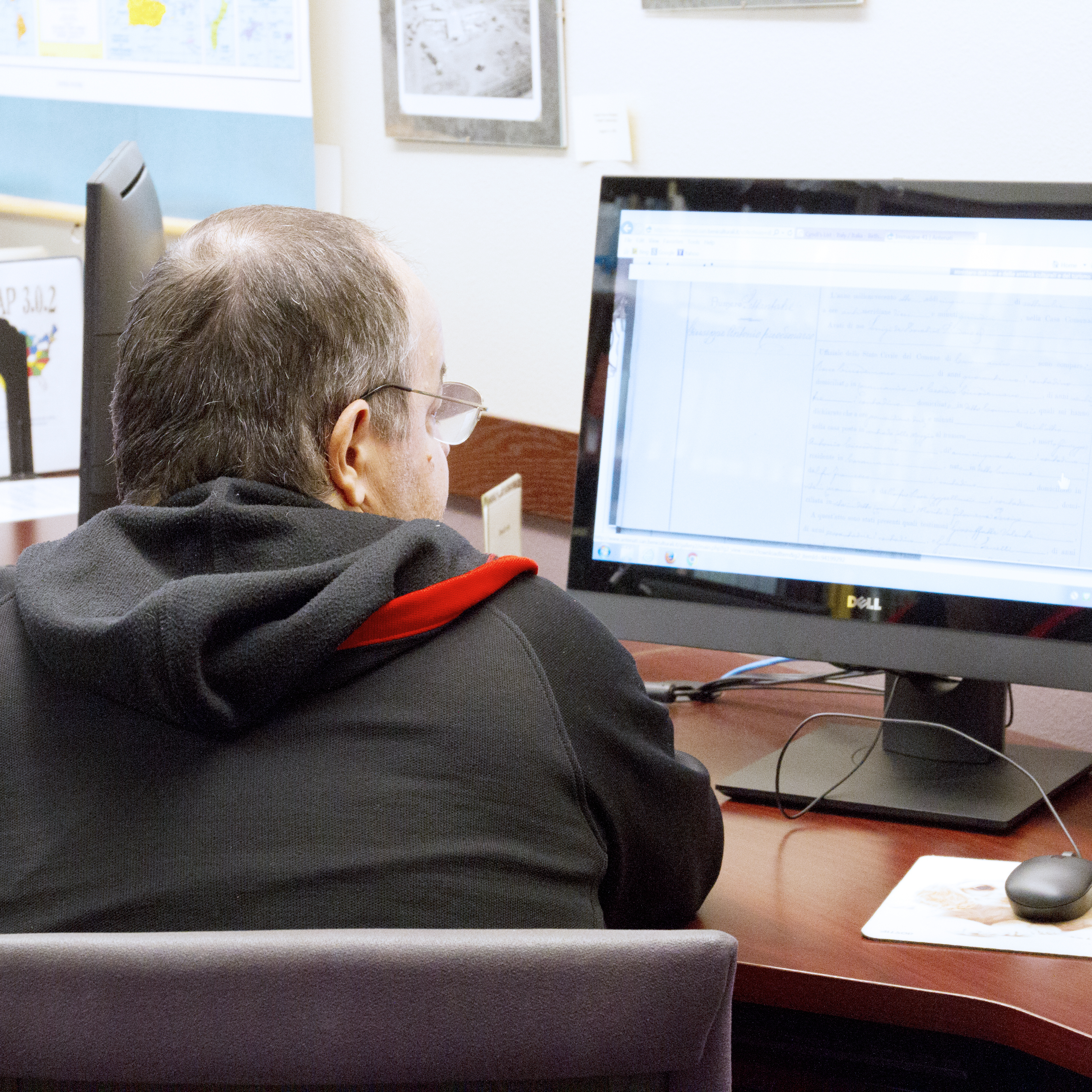 Membership
Join the family of Friends of Henderson Libraries! Your contributions of money and/or volunteer time will give essential support for library services and programs. We have have been financially and publicaly supporting the programs and collections of the Henderson Libraries through charitable and educational activities since 1999. To become a Friend, simply provide the requested information on the Application Form.
Why Join?
The Henderson Libraries offer our community access to a wide variety of enriching and enjoyable materials in many formats. Each year, however, our libraries struggle to provide a large selection of new materials, due to increasing acquisition costs and reduced budgets.
The Friends of Henderson Libraries, a 501(c)(3) non-profit organization, financially supports the programs and services of the Henderson Libraries through fundraising activities.
We need your help! Please join or renew your membership to the Friends of Henderson Libraries through a tax-deductible contribution of $20 for individual; $50 for a family; or $250 for a lifetime membership. 100% of your contribution will go directly to the Henderson libraries to purchase new materials.
Honorary Members
Lifetime Members
Marilyn Armstrong
Ann Barron
Colleen Bell
Mr. and Mrs. Michael Bell
Shelley Berkley
Don and Ilene Bittle
Beverly Bowman
Alice Brown
Marian Brown
Margaret Carey
Donna Childs
Deborah Collins
Diane Collins
Margaret Cray
Laura Cyr
Sharon Dickinson
Myrna Donato
Chloe Ducharme
Mr. and Mrs. Thomas Dyer
Paul and Muriel Dufendach
Miriam Elmquist
James & Carol Frey
Drs. Richard & Patricia Geuder
James Gilley
Peggy Goulart
Marion Hargrove
Cindy Herman
Rosa Herwick
William and Kathy Hug
Judy and Ron Hughes
Irma Hyman
Betsy Johnson
Kathy Jumper
Bob and Alison Kasner
Marjorie Kern
Laura Kimmick
Jennifer King
Bonnie Lemert
Michael and Mareka Lodge
Joan Lolmaugh
Margaret Louis
George and Patricia Miller
Stephen & Gloria O'Donnell
Pamela Omidyar
Eric and Kristy Price
Sharon Roberts
Natalie Shaw
Diane Smith
Laura Jane Spina and Family
R. Brandon Sprague
Lucia Sullivan
Susan Tanaka
Victoria Tarrantino
Glyn Taylor
Winnie Teeter
Joan Tinker
Larry Tinker
Joan Weisberg
Mr. and Mrs. Bruce Woodbury
Dana Wurzer-Balderson
Founding Members
D. J. Allen
Ann Barron
Ilene Bittle
Curt Chandler
Mary Dale Deacon
Ross Doyle
Doris Femenella
Dr. Richard and Patricia Geuder
Mark Hall-Patton
Rosa Herwick
Kathy Jumper
Bob and Allison Kasner
Joan Lolmaugh
Julie Pate
Laurie Porter
Hal Rothman
Brandon Sprague
Lois Taylor
Joan Tinker
Honorary Members
Selma Bartlett
Shelley Berkley
Donna Childs
Bob and Jane Fielden
Jim Gibson
Brian Greenspun
Lorna Kesterson
Claire MacDonald
Bob and Sandy Miller
Lauri Porter
Hal Rothman
Mr. & Mrs. James Smith
Hal and Tina Smith
Dina Titus
John Titus
Othena Williams
Bruce Woodbury
Charter Members
Betsey Abrahamson
Margaret Absher
Sherry Allotta
Karen Anderson
Patricia Anger
The Bargerhuff Family
Janice M. Bennett
Symme Benoff
Shelly Berkley
Charles Berta
Renee Blango-Michie
Mr. and Mrs. Curt Bottesch
Rita Botzenhardt
Jean Breneman
Marian Brown
Joni Brun
The Buchanan Family
Jan Carl
Carol Chabre
Melanie Comella
Margaret Cray
Chloe A. Ducharme
Paul and Muriel Dufendach
Dorothy Eizenberg
David Erdsaune
Charmaine Falkenberg
Doris Federwisch
Rudy and Jo Firm
Boyd C. Fritz
Charles and Nancy Gates
Richard K. Geuder
Martha Gould
Scott Hensley
Ron and Wand Hetzler
William and Kathy Hug
Ron and Judy Hughes
Irma and Bud Hyman
Kari Dei Ke
Robert and Lorna Kesterson
David and Ora Lipschultz
Michael and Marek Lodge
Carol Lupia
Francesca Manto
Mary Martin
Pat Matthews
Jane McCarthy
Millie McGuckin
George and Patricia Miller
Tamara Miller
Cynthia Montoya
Ruth Mormon
Betty Neill-Parker
Justine Olshan
The Pierce Family
Jon Porter
Lauri Porter
Maria Isabel Reyes
Donnette Robare
David and LaVila Rowlands
Laird Noble Sanders
Elsa De Los Santos
Rosalie Scianna
Gene Segerbloom
Helen Shumway
Hal and Tina Smith
Laura Spina
Alexandra Spotti
Joseph Swilling
Winnie Teeter
Larry Tinker
Nancy Trauemicht
Thomas and Vivian Tufano
Fred and Chris Warren
Joan Weisberg
Robert and Carol White
Dana Wurzer Balderson